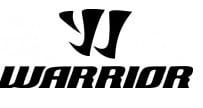 The timeless design of the warrior evolution head has been updated from the original and it represents the best of the past, present and future for lacrosse.
The evolution 2.0 is everything you loved about the original evolution but has evolved. If it stayed the same then warrior would not be able to call it the Evolution.
Open sidewall design makes this head extremly lightweight
Truoffset™/ Maximum Offset allows for super deep pockets and complete ball control.
manufactured for maximum speed
lightweight desing and open sidewall for fast head speed
maximum Truoffset® enables deeper pocket for improved ballcontrol
ideal angle of scoop makes it easy to pick up ground balls whilerunning