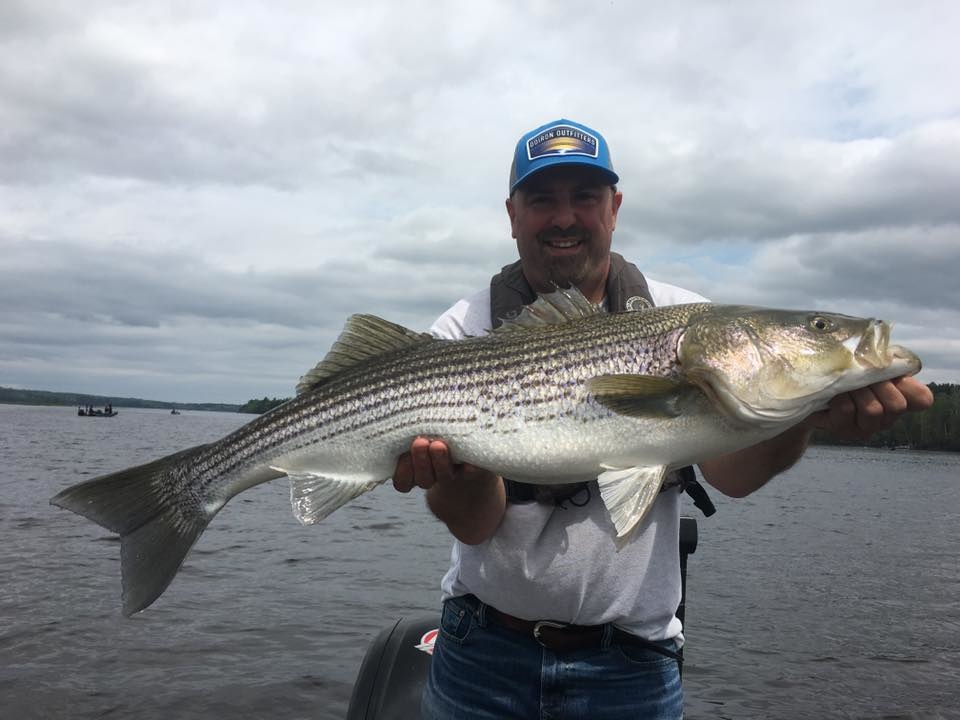 Marc Doiron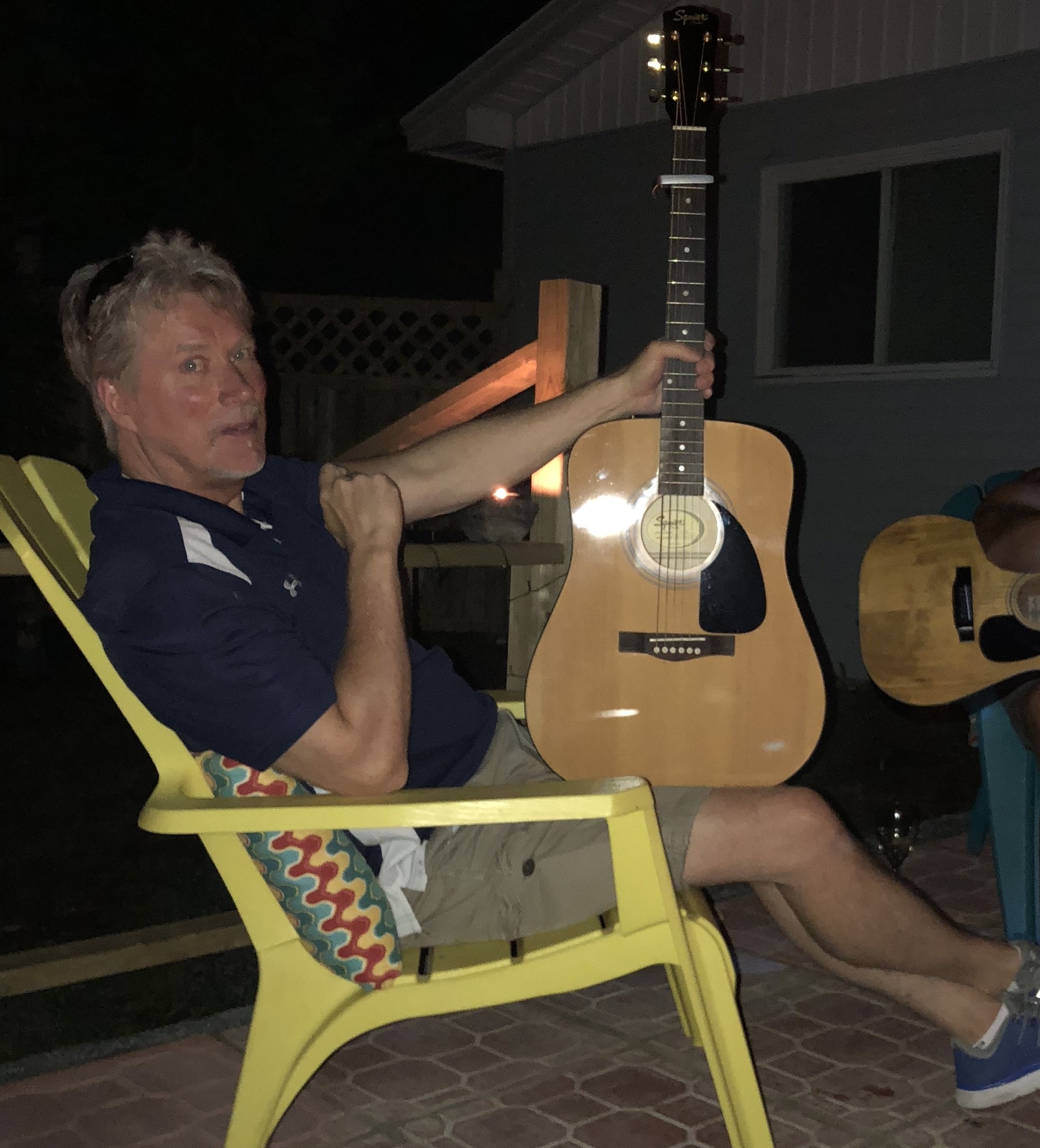 Terry Pyne
Terry grew up in Fredericton where he started in the sporting goods industry in 1981, moving to Saint John in 1984. Terry has "tons" of experience in the industry, including a 16-year stint as Store Manager at The Whistle Shop. He came to the Doiron Sports Excellence team as a Manager in 2004. With his interest and love for sports, Terry feels very fortunate to have a career in the sporting goods industry.  His favorite sports are hockey and baseball to both watch and play and is a big fan of all Boston pro teams. Some other activities he enjoys are hitting the gym for a workout and playing some guitar. Some advice Terry would give to a new staff member would be to embrace the atmosphere, the experience and the people that come with the job.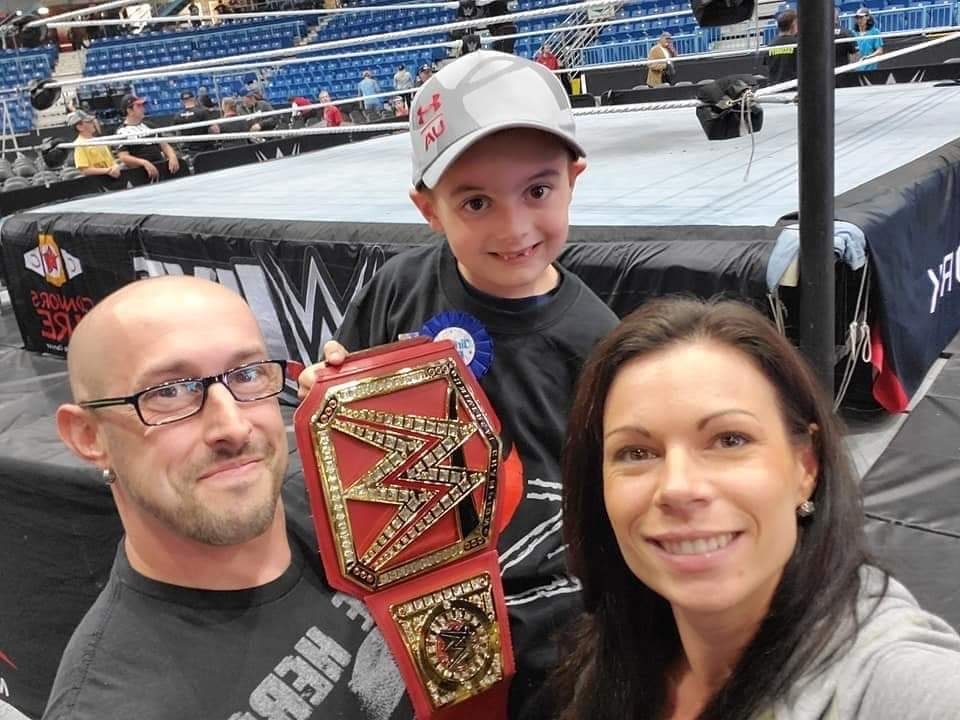 James Stewart
Before James came to Saint John, he inspected helicopters for 14 years in Ontario and manufactured
helicopter parts for 5 years in Nova Scotia. The most inspirational person to James is 'The Rock' because
he's amazing and the greatest human alive. Someone James looks up to would be his dad. James
wouldn't be who he is today without his dad. Something James is passionate about his music he is part of
a band! He also enjoys listening to music. Some advice he would give to a new staff member would be to "keep it light and treat everyone as an individual, not just a customer".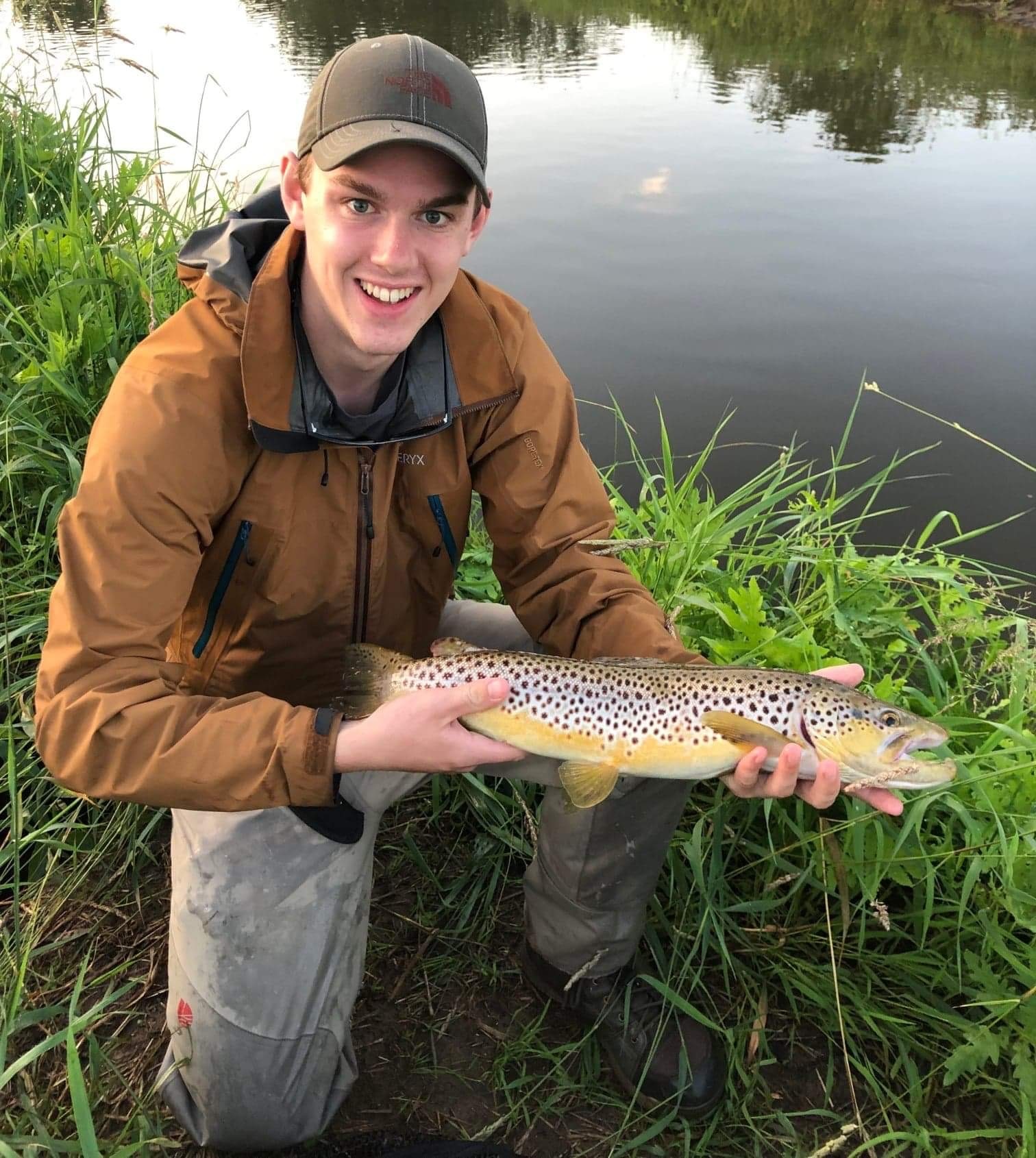 Matt James
Matt's favorite thing to do at work is putting together fishing orders and spending the boss's money. Also talking to fishing reps and learning from them. Matt is passionate about is fly fishing, he started bass fishing with his grandfather on Oromocto lake. Which then turned into his love for fly fishing. Before working at Doiron's Matt worked at the Pumpkin Patch. He enjoyed it but when he found out he was able to work with sports and fishing he jumped on the opportunity. If Matt could be any other employee at Doiron's, he would be Marc because he has a nice boat, a nice truck, and a lake full of fish. The funniest experience Matt has ever had at Doiron's is one day he came into to open the store with another employee Adam. When he came in, he couldn't find Adam. Adam made noises to try and get Matt's attention, this went on for 5 minutes. Matt looked everywhere including the canoe. Matt eventually found Adam hiding behind the pants.

Matt Palmer
One of the biggest reasons Matt enjoys coming to work at Doiron Sports Excellence is the fact that you
get to recognize faces and build strong customer relationships. But he also loves the satisfaction you get
from helping someone get the tools they need to be successful. Matt's favorite part about working here
is how close the staff is. He describes it as working with your friends. You always have fun but also get
your work done on time. Matt's experience at Doiron's has been nothing but positive. He feels
comfortable in the environment which allows him to have confidence in the products being sold at
Doiron Sports Excellence. Some things Matt enjoys doing in his spare time are getting outside and being
active. Recently he has discovered a love for fishing and has been learning a lot about it. Winter is Matt's
favorite season because of outdoor sports such as hockey and skiing.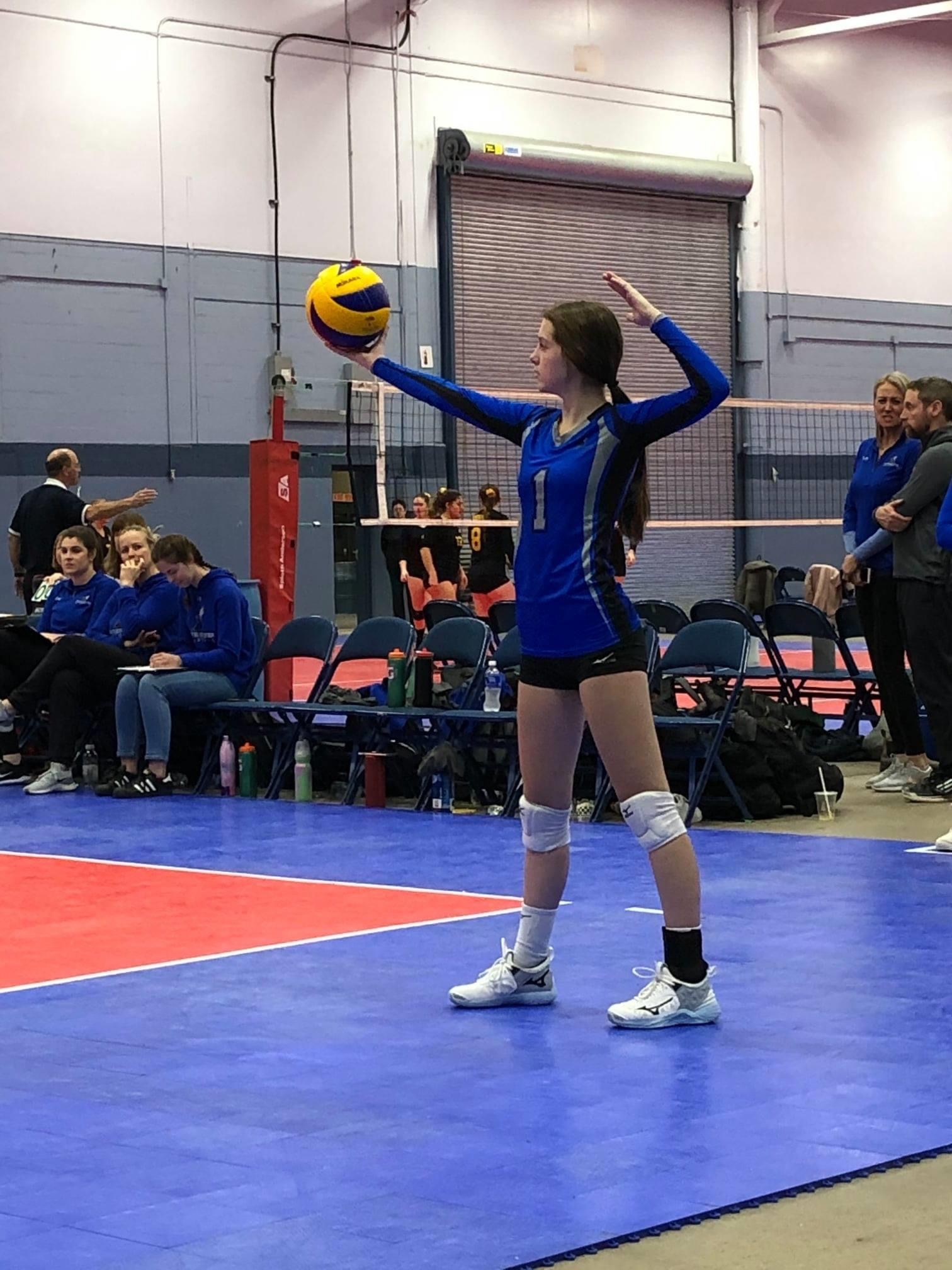 Syndey Mason
Sydney is 16 years old and has been working at Doiron's for a little bit over a year. Something Sydney enjoys doing in her spare time is playing volleyball, she plays for the Timberwolves in Saint John. The best thing Sydney has learned since working at Doiron's would be getting to know more about hockey and fishing brands. She enjoys learning about it and being able to help customers with there needs. Sydney's favorite part of working at Doiron's is getting to talk to all the customers and helping people. But also, the friendships she has made with staff and customers. Some advice Sydney would give to a new staff member at Doiron's would be, be outgoing and don't be afraid to ask a question or make mistakes.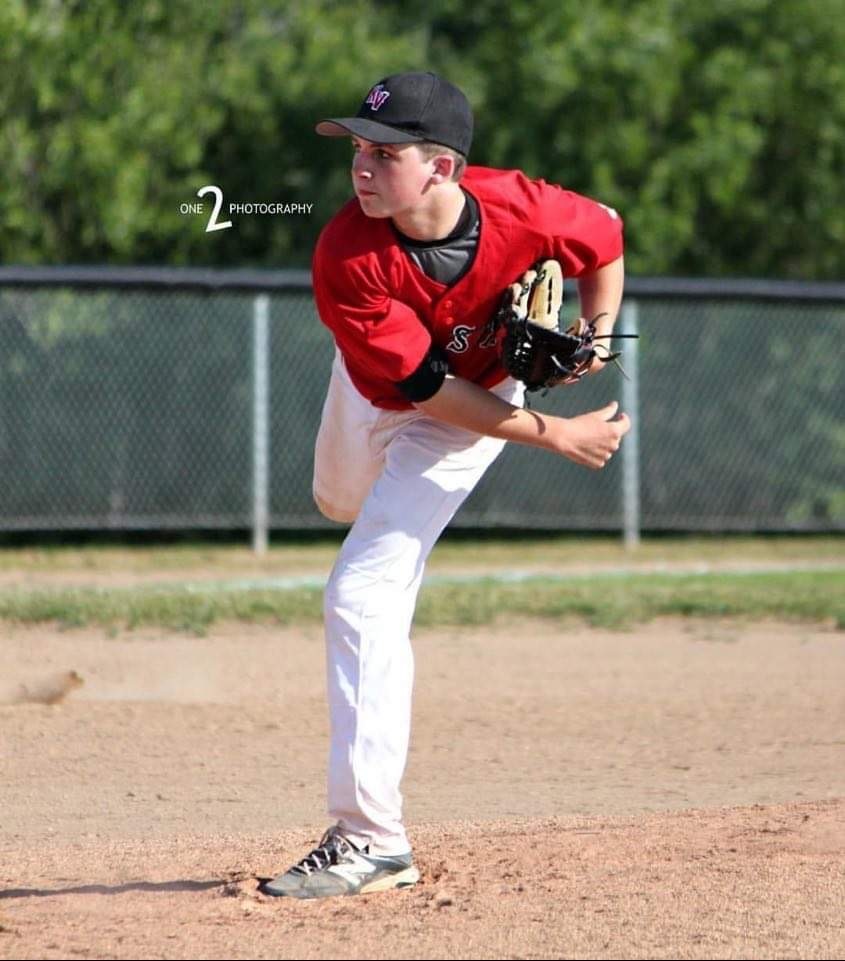 Jackson Mitchell
Jackson is an 18-year-old from KV and has been working for Doiron Sports Excellence since October
2019. Jackson loves working here and can't think of a better place to work. Jackson has always loved
sports such as baseball and hockey. He has always shopped at Doiron's and appreciated the
environment so much he wanted to be part of the team. Being a regular Doiron's customer, he was
familiar with the way it works and grew to appreciate the staff and atmosphere. Jackson got started at Doiron's after a job advertisement was posted on Facebook. It caught his attention and interest. He
thought it would be a great opportunity to get involved in the sporting industry. The greatest part of
work at Doiron's is "it doesn't feel like going to work; it feels like you are coming to hang out with your
friends and its overall just a good time with good people".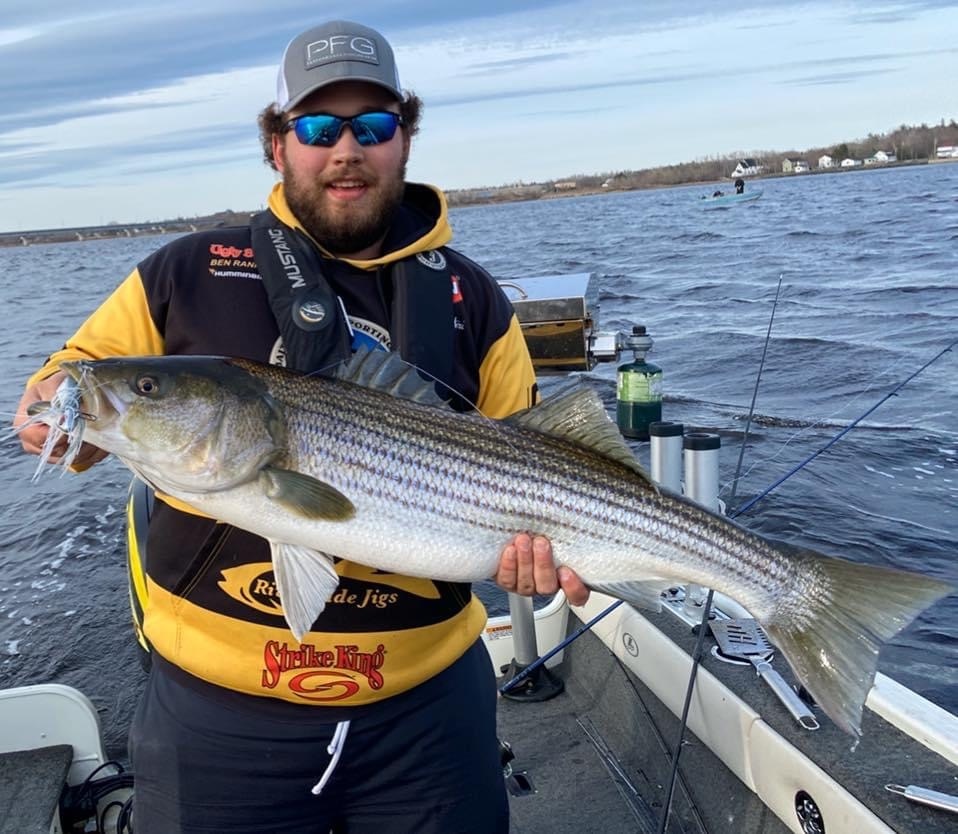 Ben Rankin
Ben started working at Doiron's back in 2014 just by working a few lacrosse tournaments for the store and stringing Sticks. Then in 2016 it was made official and was hired on to be a permanent member of the team. Ben's favorite part of working here would be the friendly/family atmosphere. It's an awesome place to work and everyone works together to make sure we can offer the best service possible for the consumer. The best thing he's learned by working at Doiron's would have to be stepping out of his comfort zone and thinking outside the box. Ben has learned to communicate with people who he's never had previous encounters with before, so he's learned to be more social and easier to chat with. If Ben had to work with one employee for the rest if of my life it would have to be Matt Palmer. Ben has known Matt since he was just a young kid and we've shared a few good memories growing up and he brings a lot to the table at work. Overall, he's a standout guy who is always willing to go above and beyond. To someone, new working at Doiron's, Ben's best advice would be to step out of your comfort zone and jump right in. Enjoy the company of your co-workers and roll with it. It's only a matter of time before you are considered a part of the family!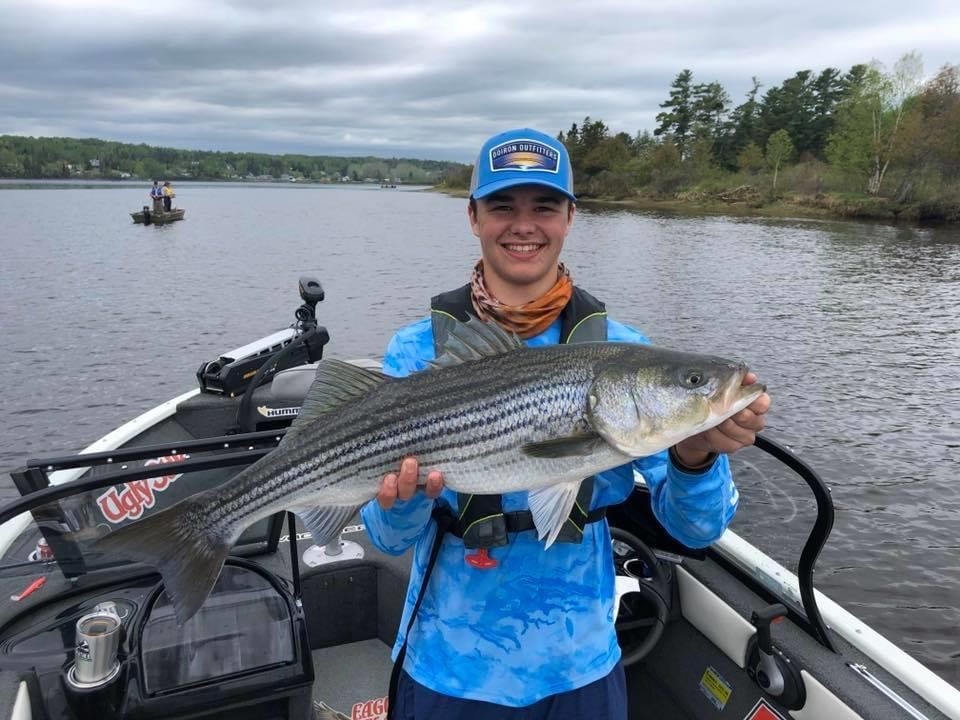 Kelty Carey
Kelty is 16 and has been working at Doiron's since June 2018. He is very passionate about practicing catch and release, I love the challenge of catching big fish on the fly and seeing them swim away. Fishing season is Kelty's favorite sports season because he gets to talk to people who have the same passion as him! Kelty's favorite part of the workday is engaging in conversations outback and sharing knowledge about fishing. If Kelty had to work with one of the Doiron employees for the rest of his life it would have to be Matt James, Matt and Kelty have always shared many special fishing moments and he can't imagine working without him.