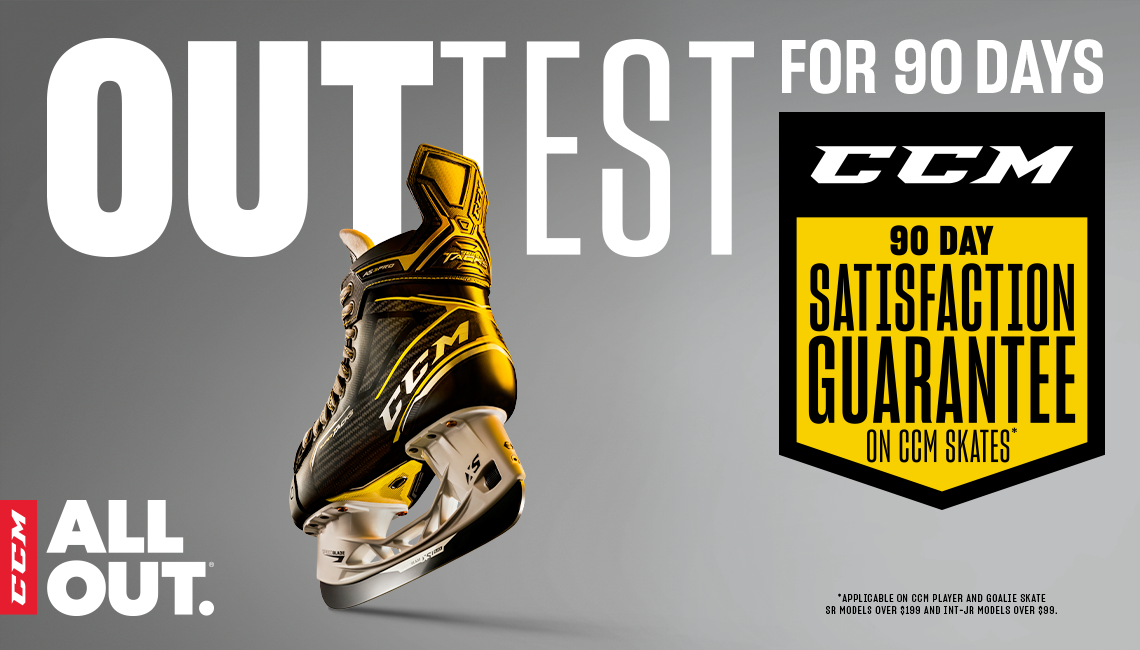 Level of Play : Elite
Quarter Package : 3D-lasted quarter with ultimate forward flexion and lateral stability design, maximizing the skater's stride.
Fit : •Flexible Fit •Provides a contoured and snug fit for all players. 
Stiffness Performance Index •FlexFrame Technology •A variable stiffness design offering an excellent fit and enhanced biomecanics with every stride.
Liner : •TotalDri Pro+ with Durazone Abrasion Protection •High performance moisture-wicking material keeps feet dry and skates light with increased abrasion resistance.
Comfort Pad ; •Smooth Contour Pro •Soft pad around collar of the boot for superior foot and ankle comfort.
Ankle Padding : •Adapt Memory Foam •Symmetrical foam comfort pads wrap anatomically around player's foot for customized fit and comfort.
Tongue : •TriTech Pro Tongue with Molded Lace-Bite Protection •Three-layered, 7mm black felt with HDPE foam and injected lace-bite prevention zone for increased comfort and protection.
Midsole : •Lightweight Composite Midsole •Enhanced energy transfer platform for blade to boot interface.
Outsole : •Extra Stiff Carbon Composite with Exhaust System •Offers torsional rigidity to maximize energy transfer.
Footbed : •CCM Orthomove •Customized arch support inserts allow players to enhance the fit of the skate.
Holder : •Speedblade XS •New quick-release holder with bladelock system.
Runner : •SB Xs1 Black (+2mm) •Premium blade with oxide treatment provides a harder runner with a longer edge life and 12% more height than standard blades for better turns and performance.